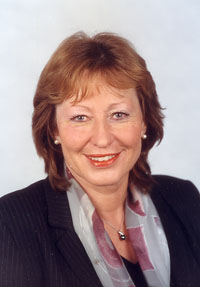 Christine Hausner
President, LWS Industrie-Assekuranz GmbH (Insurance Brokerage)
President & CFO, L. W. Schenk GmbH & Co. KG


Areas of Focus:
Insurance Brokerage

group life and health insurance plans

Re-Insurance Services

(for special risks and individually negotiated risks)


Pension Funds (management and development)


Risk Management

(enterprise and personal)




Estate Planning

(for top-level executives)




Corporate Finance




Professional Background and Education:
Christine is an expert in managing personal risks and liabilities of top-level executives, with a special focus on personal liability coverage. Christine's expertise in the insurance industry and established long-term relationships with leading global insurance carriers enables her to find the most cost effective and comprehensive group coverage for LWS clients in Europe. She manages employee insurance portfolios and pension funds that yield high returns.
Christine graduated with a certificate in financial accounting and taxation from the German federal tax agency before joining the LWS Group. She is accredited by Lloyds of London as an insurance broker, and an expert in reinsurance, pension funds, and estate planning. She received an Insurance Risk Management certificate from Inconstrag Corporation. Over the past 25 years, Christine has successfully grown the insurance service division of the LWS Group. Christine is a key member of the executive team and shareholder of the L.W. Schenk GmbH & Co.KG.





Location: Brannenburg and Munich, Germany
Email: christine.hausner@lwsgroup.com

LWS HOME > CONSULTING TEAM > DIRECTORY > HAUSNER, CHRISTINE