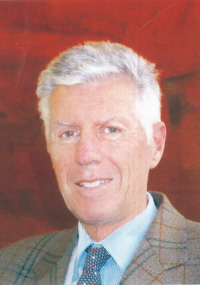 Hilmar Kneisl

Consultant Partner, LWS Risk Management Consult GmbH
Areas of Focus:
Project Management - Conception and execution of complex projects in the field of industrial/commercial construction and facilities management.

Risk Management Consulting for industrial enterprises.
Professional Background and Education:
Hilmar Kneisl has thirty years of experience in leading and managing mid-sized organizations that are typically market leaders within their respective industry segments. After completing his graduate studies in chemistry and biochemistry, he conducted aroma research for an international company in Montreal/Canada.
Hilmar was Chief Executive Officer & President of the Kneisl Schokoladen GmbH & Co.KG in Germany, a leading manufacturer and distributor of chocolates. During his leadership, he developed a corporate strategy that was focused around Industrial Risk Management. This focus led to successfully protecting the organization's operational assets and resources by effectively managing existential risks. In 1996, Kneisl Chocolate was bought out by the leading American conglomerate The Hershey Company.
Degree: Dipl.-Chemist
Location: Seeshaupt, Germany
Email: hilmar.kneisl@lwsgroup.com


LWS HOME > CONSULTING TEAM > DIRECTORY > KNEISL, HILMAR