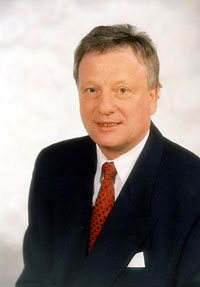 Joerg Schubert
Senior Consultant, LWS Risk Management Consult GmbH
TQM Consulting. Implementation and certification of total quality management systems and programs, including DIN EN ISO 9000 and DIN EN ISO 14001.

Environmental Risk Management Consulting. Operational risk assessments
and assistance in meeting remediation and ecological challenges.

Risk Management Consulting. Custom designs and implements the LWS Group's market-proven Risk Management Information System (RMIS).

Management Consulting. Develops business plans and conducts feasibility studies.
P
rofessional Background and Education:
Joerg joined the LWS Group in 1991, when he completed the risk management certificate program. His primary role within the risk management group is that of a loss surveyor and appraiser for industrial risks. His area of expertise is also in environmental risk management consulting. Furthermore, he helps clients obtain ISO 9000 certification.
Joerg holds a degree in chemical engineering and an advanced degree in computer sciences – programming, systems management, and organization. After completing his studies, Joerg held the position of Director, Information Technology overseeing the software development and data processing unit for a large chemicals manufacturer. He was responsible for designing and implementing systems and processes specific to the chemicals industry.
Location
:

  
Brannenburg and Chemnitz, Germany

Email:
LWS HOME > CONSULTING TEAM > DIRECTORY > SCHUBERT, JOERG